Raw Hotel/Prime Soft Crabs Fresh/Frozen
FREE Two-Day Shipping on $100+ Orders
Hotel/Prime Soft Crabs Frozen packages. Cleaned and ready to cook!
Cooking Instructions:
Only thaw as many crabs you plan to cook. Once thawed prepare the soft-shell crabs: put enough flour in a pie dish to coat the number of crabs you plan to cook. Season the flour with our World-famous seafood seasoning, which can be purchased on our website. Dredge the crabs in the seasoned flour to coat, shaking off the excess. Lower the heat to medium and add the butter to the pan. Let the butter melt and cook crab until it just begins to brown.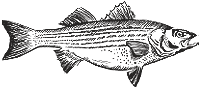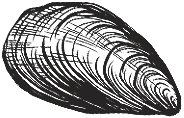 Over 45 Years Of Excellence
For over 45 years, The Minadakis Family has proudly featured the same award-winning recipe in their colossal sensations. The secret to our success? Quality. We only incorporate the freshest and most reputable ingredients on the market in our masterpieces, ensuring you get the same premium experience each and every time.
Internationally Renowned
Our crab cakes have not only earned every reputable distinction locally in Maryland, but have attained worldwide recognition. Our half-pound of heaven's been featured on Food Network's most popular show, "Diners, Drive-Ins, and Dives," Travel Channel, Fox & Friends, ESPN, USA Today, CBS, BBC China, and more! What makes our appearances on these shows unique is your ability to have the product shipped to you, rather than circling it on a map!
From Maryland With Love
Each order is personally hand-crafted and carefully packed the same day your order ships, ensuring efficiency and freshness. They make the perfect enhancement for any occasion – whether you're hosting family for a special occasion, treating yourself, or showing off for friends!
Soft Crabs

Seeasoned Flour
Oil
Butter
Skillet

1.
Lightly dust the soft crabs in
seasoned flour
(preferably with Old Bay) to coat on both sides.
2.
Heat
oil
in a
skillet
over medium-high heat until simmering hot. Add a little butter and swirl the skillet to melt it.

3.
Add the crabs top side down and cook until browned, about 2-3 minutes.
4.
With tongs, flip the crabs and cook until red and an instant-read thermometer inserted in the center reads about 145F.
5.
Transfer crabs to a large paper-towel-lined plate to drain briefly. Plate and serve with lemons!