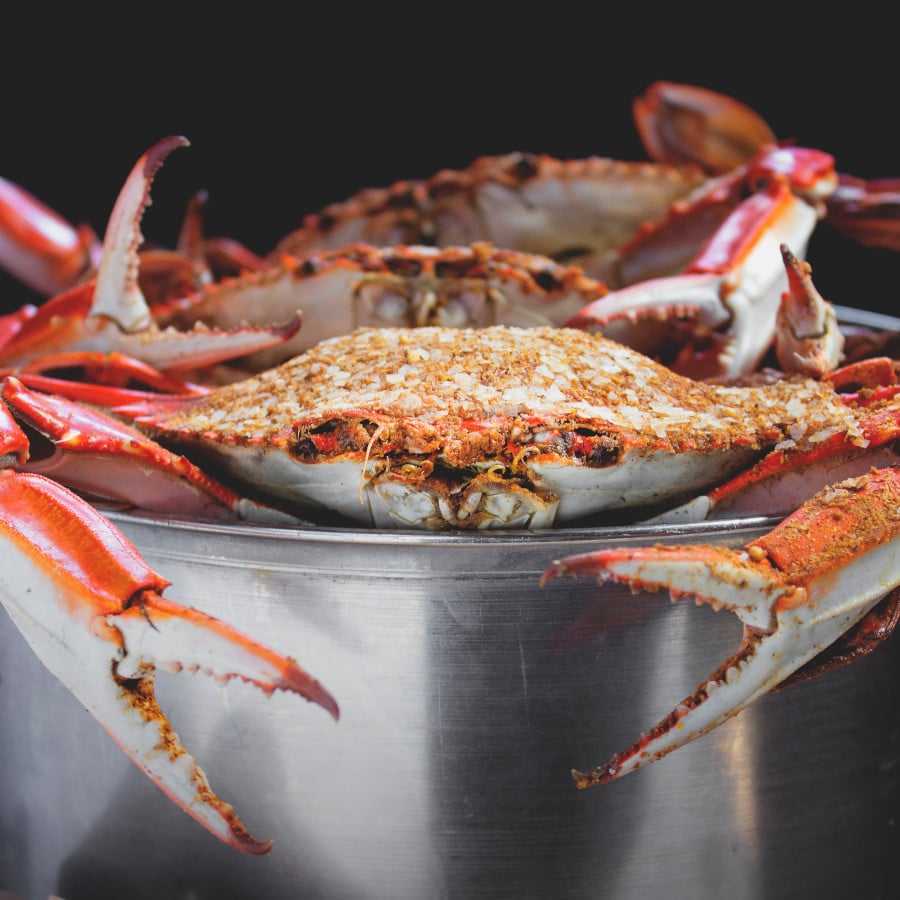 Jumbo male crabs – measures 7+"
**SUBJECT TO AVAILABILITY**
Due to the demand of Jumbo crabs we will substitute with 15 XL crabs if we do not have Jumbos. You will be notified by a team member if this is the case.
Crab mallets included.
*Gluten Free
The delivery date selected at checkout cannot be guaranteed for steamed crabs, as crab availability varies daily. If we cannot provide crabs for a requested delivery date, we will ship them as soon as they become available.
PDF Instructions
Steamed Crabs
Video
Transfer into a pot to a steam. Use a rack to keep the crabs above water level. Feel free to put a little beer and vinegar in the water as well as some extra seaoning!
Reheat 5-7 minutes.
If microwaving crabs, cover with a wet towel and microwave for 1-2 minutes.
For either method, test a claw to check if the meat is hot, but careful not to dry them out!
Crabs can be eaten at room temperature. We suggest eating the crabs within 2 days to ensure freshness.
Frequently Bought Together...