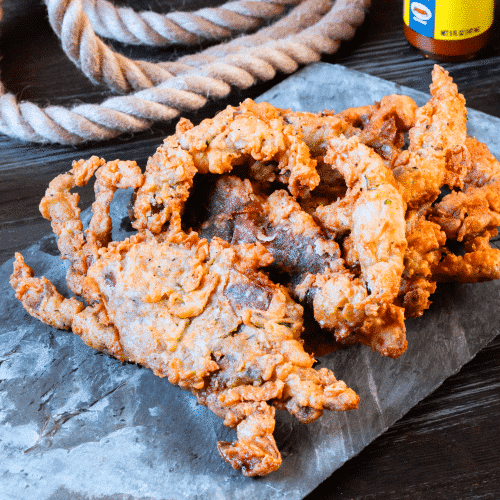 Raw Jumbo/Whale Soft Crabs Fresh/Frozen
Soft Crabs
Video Cooking Instructions
Skillet Cooking Instructions 
Lightly dust the soft crabs in SEASONED FLOUR (preferably with Old Bay) to coat on both sides.

Heat Oil in a Skillet over medium-high heat until simmering hot. Add a little Butter and swirl in the skillet to melt.

Add the crabs top side down and cook until browned, about 2-3 minutes.

With tongs, flip the crabs and cook until red and an instant-read thermometer inserted in the center reads about 145

°

F. 

Transfer crabs to a large paper-towel-lined plate to drain briefly.

Plate, serve with lemons & enjoy!