2 Jumbo Domestic Shrimp stuffed with our award-winning colossal crab cake mix and imperial glaze. Imperial glaze packed separate. Great for an Hors D'oeuvres or perfect as a meal! 
Cooking instructions: 
Set oven to 350 and bake for 15-20 min.
Grease the bottom of a shallow dish.  Place shrimp in a baking dish and bake for 15 to 20 min until it reaches a rich golden-brown coloring.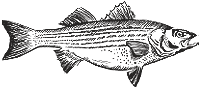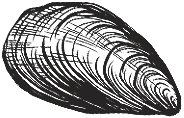 Over 45 Years Of Excellence
For over 45 years, The Minadakis Family has proudly featured the same award-winning recipe in their colossal sensations. The secret to our success? Quality. We only incorporate the freshest and most reputable ingredients on the market in our masterpieces, ensuring you get the same premium experience each and every time.
Internationally Renowned
Our crab cakes have not only earned every reputable distinction locally in Maryland, but have attained worldwide recognition. Our half-pound of heaven's been featured on Food Network's most popular show, "Diners, Drive-Ins, and Dives," Travel Channel, Fox & Friends, ESPN, USA Today, CBS, BBC China, and more! What makes our appearances on these shows unique is your ability to have the product shipped to you, rather than circling it on a map!
From Maryland With Love
Each order is personally hand-crafted and carefully packed the same day your order ships, ensuring efficiency and freshness. They make the perfect enhancement for any occasion – whether you're hosting family for a special occasion, treating yourself, or showing off for friends!