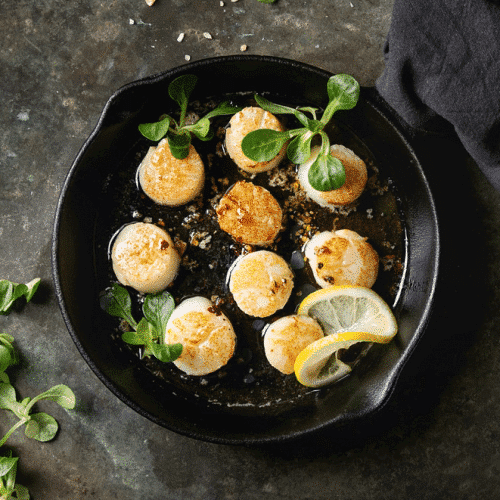 Nantucket Lightship Scallops (1lb)
Harvested off the southeast coast of Nantucket Island, our Nantucket Lightship scallops are of the highest quality. Sustainably caught and processed, our scallops are known for their pearl-white color, firm, moist texture, and rich flavor.
Nantucket Lightship Scallops
Nantucket Lightship Scallops
Stove Top Instructions for when Thawed
Place butter or oil in a saucepan on medium heat.

Place Scallops in a saucepan when oil/butter begins to bubble.

Mark on each side for 2 minutes.

Add any desired seasoning while cooking on each side. Salt and pepper recommended.

Serve & Enjoy!