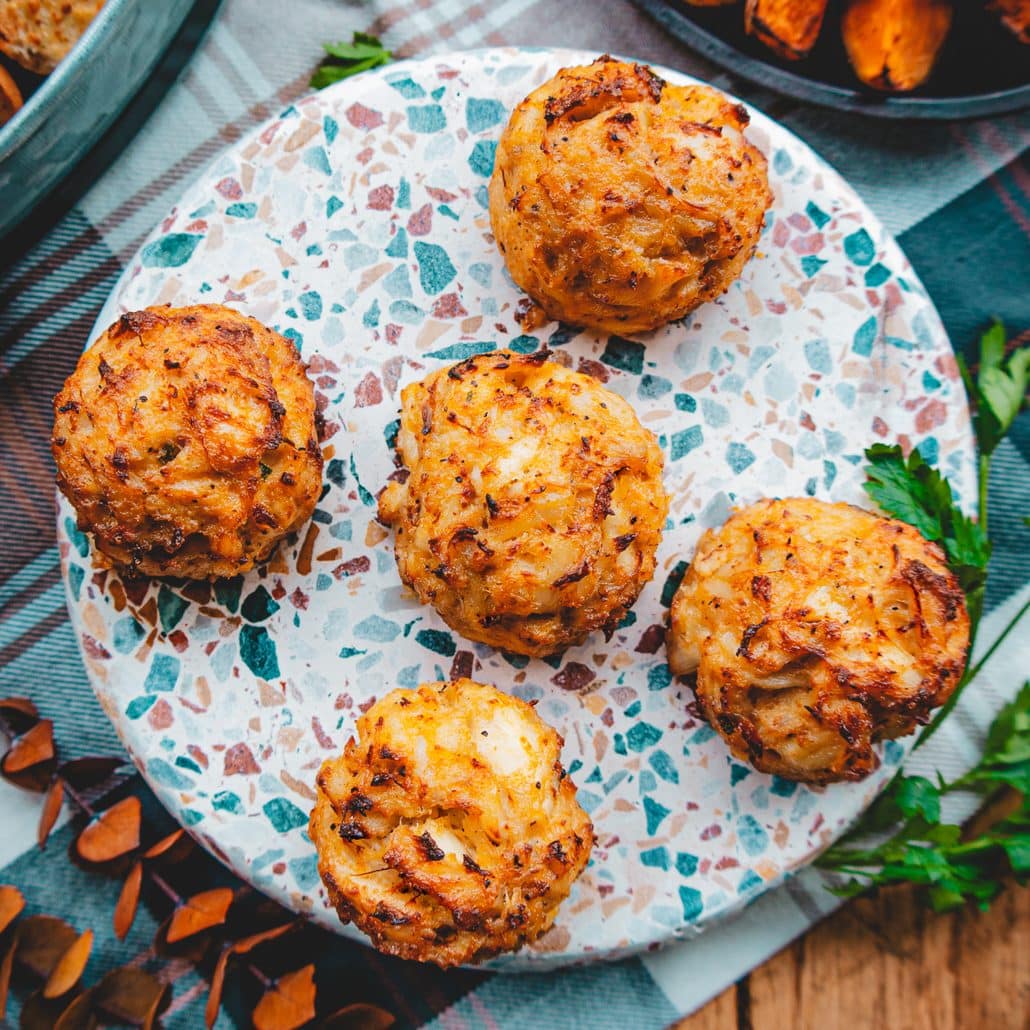 Mini Crab Cakes - 6 Pack - 2.5oz
Our Mini Crab Cakes are crafted using the finest quality lump crabmeat and our award-winning Crab Cake recipe. Perfect for sharing with a group of family or friends, it's made especially for those who might prefer something smaller than our Jumbo Lump Crab Cake!!
Check out our how to cook our crab cakes video.
Add a Burn It All T-Shirt for FREE with Coupon Code: BillsMafia
PDF Instructions
Crab Cakes
Video
Baked or Broiled
Preheat

oven

to 425°.
Reform your crab cakes into a ball or patty shape to ensure the crab cakes do not fall apart while cooking(after all, there isn't much filler)
Place your crab cakes in a

shallow baking pan

Pour

1/2 cup melted butter

over crab cakes.
Pour 2oz of water into the pan
Place the crab cakes in pre-heated oven for 25-30 minutes or until the top is golden brown. Ovens vary.
Dust with

old bay seasoning


Smaller crab balls bake in 8-10 minutes.
Deep Fried
Preheat fryer to 325°
Reform your crab cakes into a ball or patty shape. The crab cakes should be as cold as possible.
Fry crab cakes until golden brown or longer if you like them crunchy.
Check internal temperature to be at least 140°. If it's not, place in a 350° oven for 5 minutes or until desired temperature is reached.