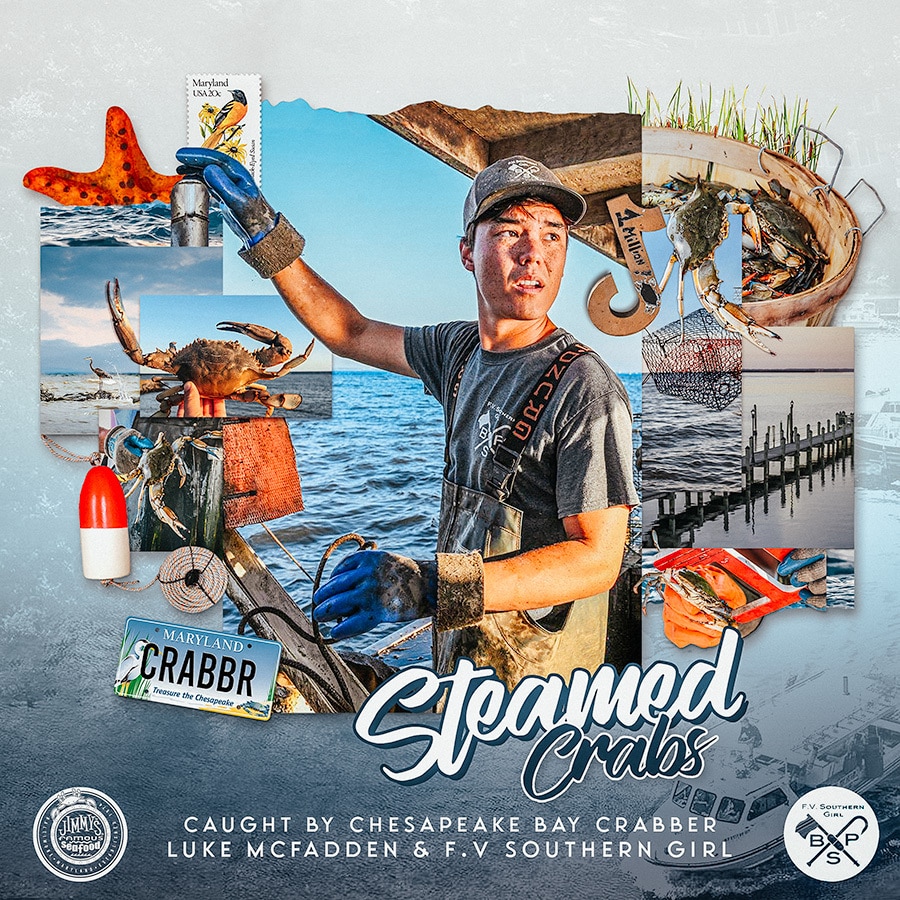 Luke McFadden's Steamed Crabs
We've brought CrabTok all the way to The Famous! Internet Crabber sensation Luke McFadden is here to bring our loyal Famous Family a limited edition partnership! Boasting a following of over 1.4 million people, Luke's grown to be a familiar face online nationwide. Have a piece of the Chesapeake Bay, Luke's Way- through good old Maryland Steamed Crabs!
Crabs orders come with mallets and crab paper.
Luke's crabs must be delivered by overnight shipping on Thursday or two day shipping Friday-Saturday.
The delivery date selected at checkout cannot be guaranteed for steamed crabs, as crab availability varies daily. If we cannot provide crabs for a requested delivery date, we will ship them as soon as they become available.
PDF Instructions
Steamed Crabs
Video
Transfer into a pot to a steam. Use a rack to keep the crabs above water level. Feel free to put a little beer and vinegar in the water as well as some extra seaoning!
Reheat 5-7 minutes.
If microwaving crabs, cover with a wet towel and microwave for 1-2 minutes.
For either method, test a claw to check if the meat is hot, but careful not to dry them out!
Crabs can be eaten at room temperature. We suggest eating the crabs within 2 days to ensure freshness.
Frequently Bought Together...