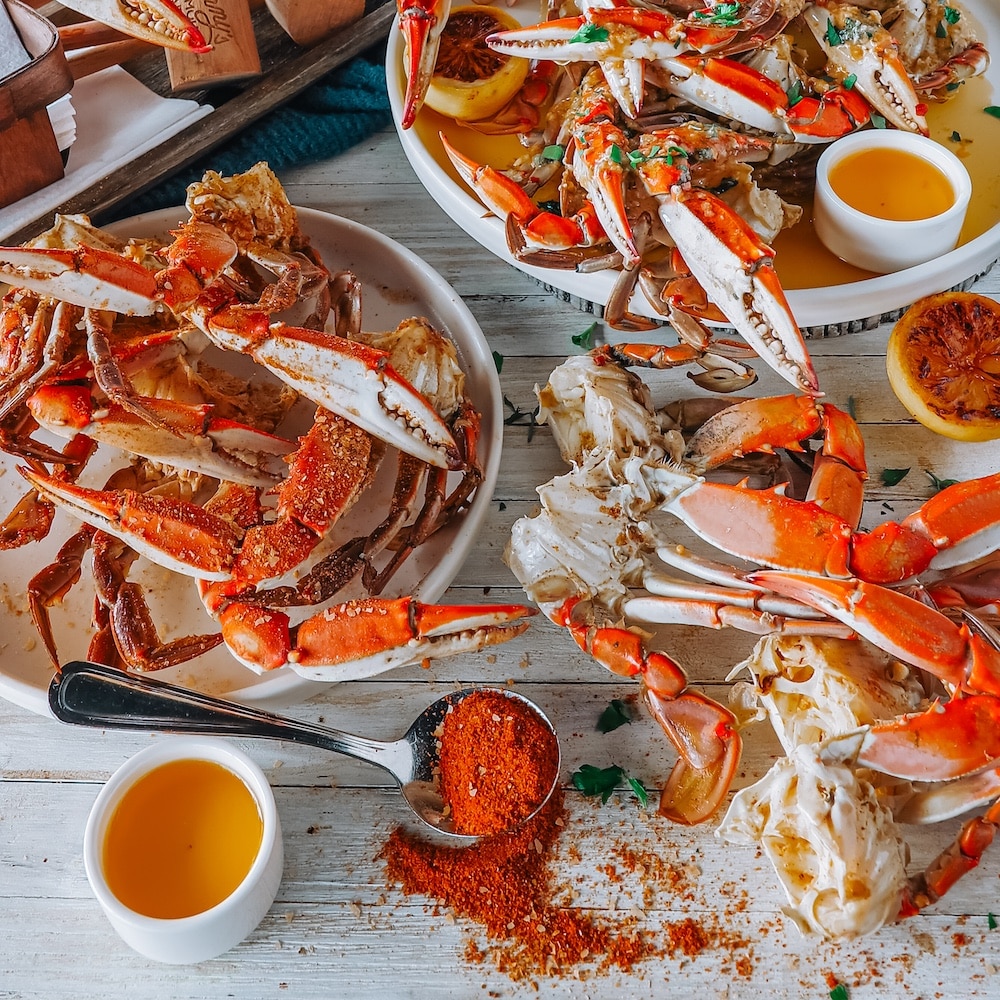 Every half crab is packed with premium quality crab meat, harvested at the peak of freshness, and then we flash freeze them to lock in that delicate sweet flavor and texture known to female crabs. These flavorful beauties are available all year round, so you can indulge in that irresistible taste of summer anytime you want.
Includes: 12 Crab Halves, 8oz of Crab Seasoning
The delivery date selected at checkout cannot be guaranteed for steamed crabs, as crab availability varies daily. If we cannot provide crabs for a requested delivery date, we will ship them as soon as they become available.
PDF Instructions
Steamed Crabs
Video
Transfer into a pot to a steam. Use a rack to keep the crabs above water level. Feel free to put a little beer and vinegar in the water as well as some extra seaoning!
Reheat 5-7 minutes.
If microwaving crabs, cover with a wet towel and microwave for 1-2 minutes.
For either method, test a claw to check if the meat is hot, but careful not to dry them out!
Crabs can be eaten at room temperature. We suggest eating the crabs within 2 days to ensure freshness.
Frequently Bought Together...