The Famous Gift Box (Small)
This Famous Gift box includes Two World's Best Colossal Maryland Crab Cakes prepared using a blend of colossal, jumbo lump and regular lump fresh crabmeat Maryland style. A delicious bowl of our homemade Maryland Style Crab soup, a bowl of our homemade rich and delicately seasoned Cream of Crab soup with delectable morsels of fresh lump crabmeat and a half pint of our thick creamy crab dip prepared with Cheddar Jack shredded cheese and fresh lump crab meat with a dusting of Old Bay.  This package also includes a container of our famous creamy house dressing that goes best served with a traditional Greek salad.
*For 2 people
*Salad is not included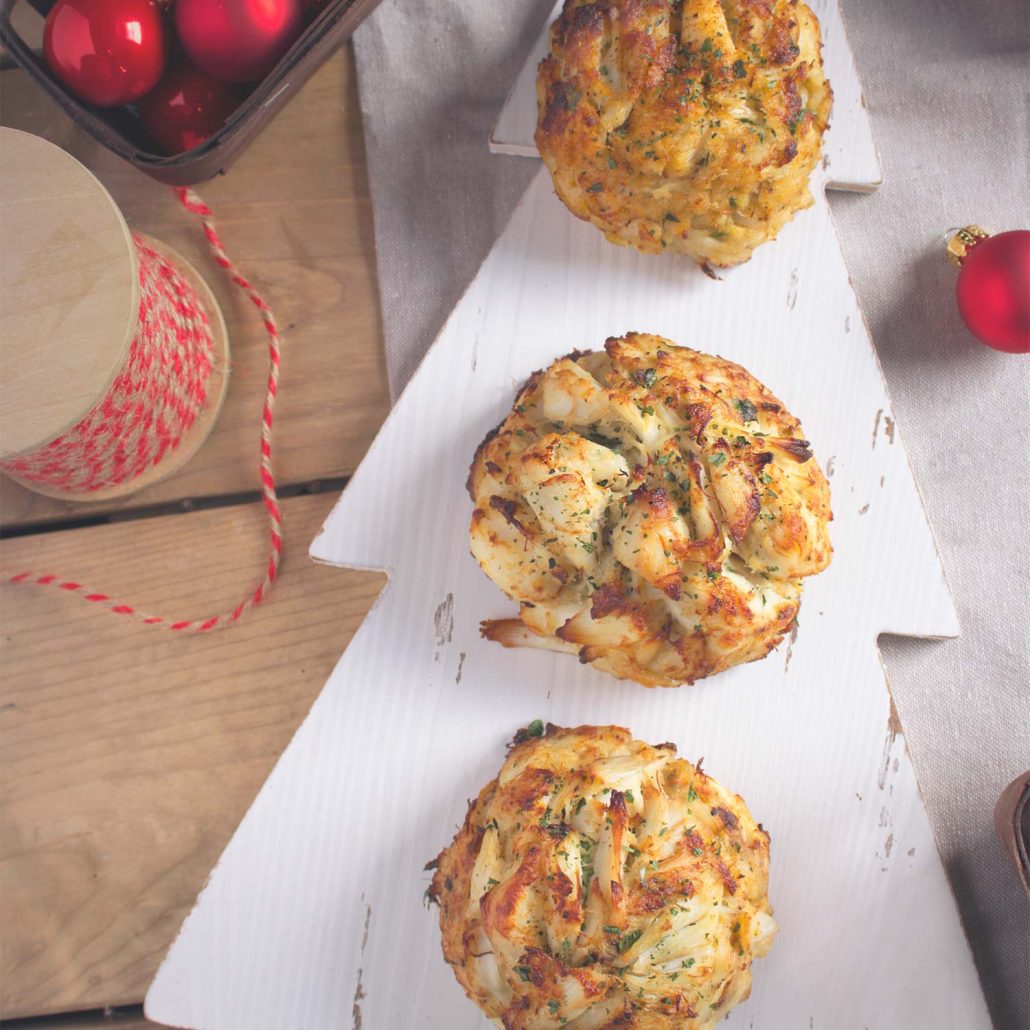 Cooking Instructions: 
Cooking instructions for crab cakes: 
Set oven to 425 and bake for 10- 12 min.
If desired, reshape crab cakes. Place in a shallow baking pan. Melt about a ½ cup of butter and pour over crab cakes. Pour about 2 oz. of water at the bottom of pan to keep crab cakes moist and free from sticking. Dust tops of crab cakes with Old Bay Seasoning. For best presentation plate with a slice of lemon and parsley sprigs.
Heating instructions for soup: 
Heat Maryland crab soup over medium heat, stirring occasionally, until hot.
To reheat Cream of Crab soup, use low heat, stirring frequently.  Be careful not to boil soup.  Boiling may cause ingredients to separate.
Heating instructions for crab dip:
Set oven to 350 and bake for about 15 min.
Pour crab dip into a shallow baking dish.  Bake for about 15 minutes or until dip is hot and bubbly.  Serve hot with slices of crusty French bread or crackers.  If desired dust with additional Old Bay before serving.
Our Famous Crab Cakes
Are you ready to find out what all the hype is about? You've seen Jimmy's World Famous Crab Cakes on your favorite television shows and all over social media – and now it's time for you to #GetFamous! After this life-changing experience, you'll never order those imitation "Maryland Crabcakes" ever again!
Over 45 Years Of Excellence
For over 45 years, The Minadakis Family has proudly featured the same award-winning recipe in their colossal sensations. The secret to our success? Quality. We only incorporate the freshest and most reputable ingredients on the market in our masterpieces, ensuring you get the same premium experience each and every time.
Internationally Renowned
Our crab cakes have not only earned every reputable distinction locally in Maryland, but have attained worldwide recognition. Our half-pound of heaven's been featured on Food Network's most popular show, "Diners, Drive-Ins, and Dives," Travel Channel, Fox & Friends, ESPN, USA Today, CBS, BBC China, and more! What makes our appearances on these shows unique is your ability to have the product shipped to you, rather than circling it on a map!
From Maryland With Love
Each order is personally hand-crafted and carefully packed the same day your order ships, ensuring efficiency and freshness. They make the perfect enhancement for any occasion – whether you're hosting family for a special occasion, treating yourself, or showing off for friends!