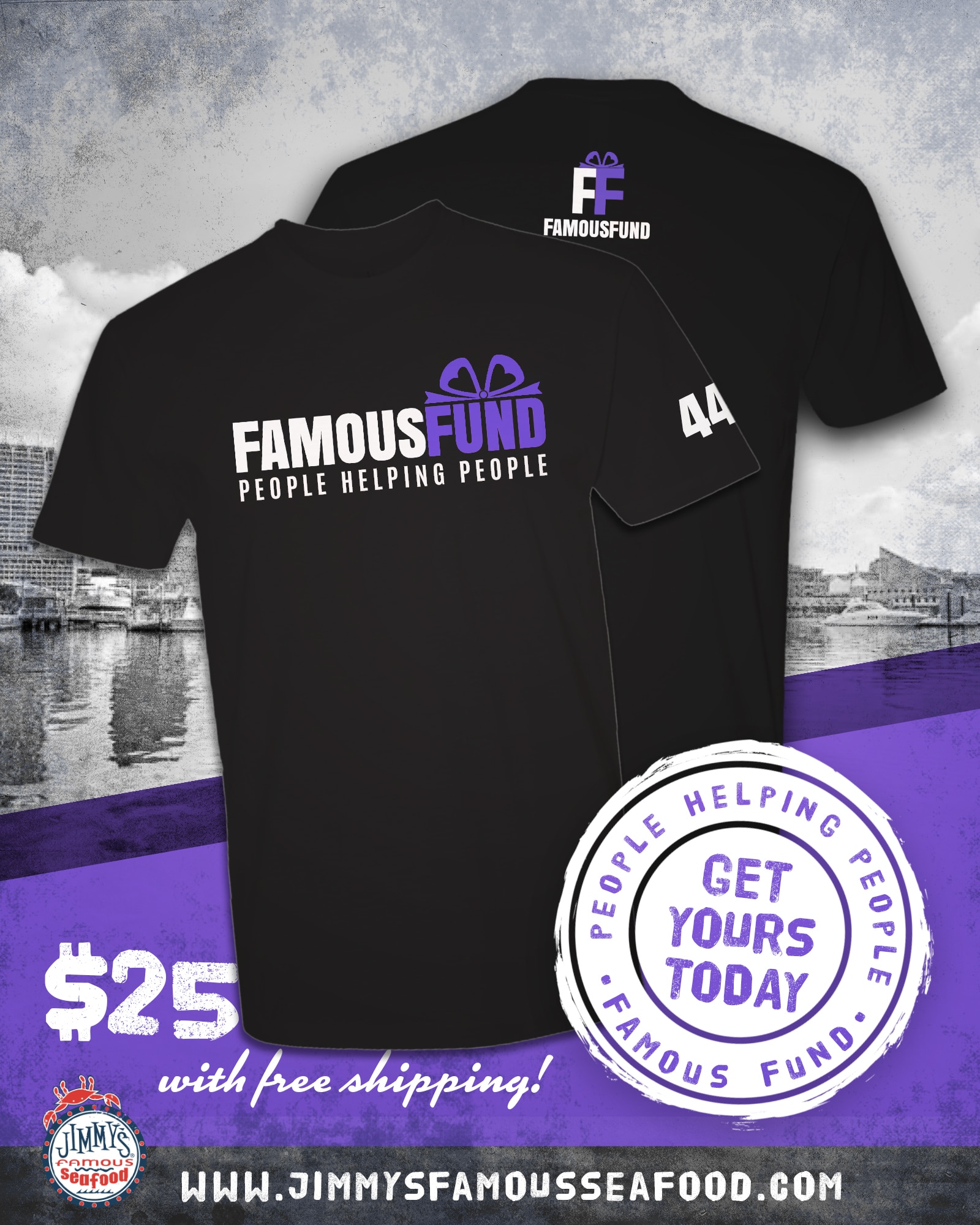 The Famous Fund T-Shirt – 44 Edition
Our newest fundraising t-shirt pays homage to the resilient spirit of Baltimore & its most beloved football team. We even added a 44 to the sleeve in honor of Marlon Humphrey, whose massive donation sparked a movement. 100% of proceeds will benefit The Famous Fund, thanks to the generosity of Yorktowne Sports!
100% of proceeds go to The Famous Fund, benefiting Baltimore City bars & restaurants economically affected by COVID-19 & the lockdown.