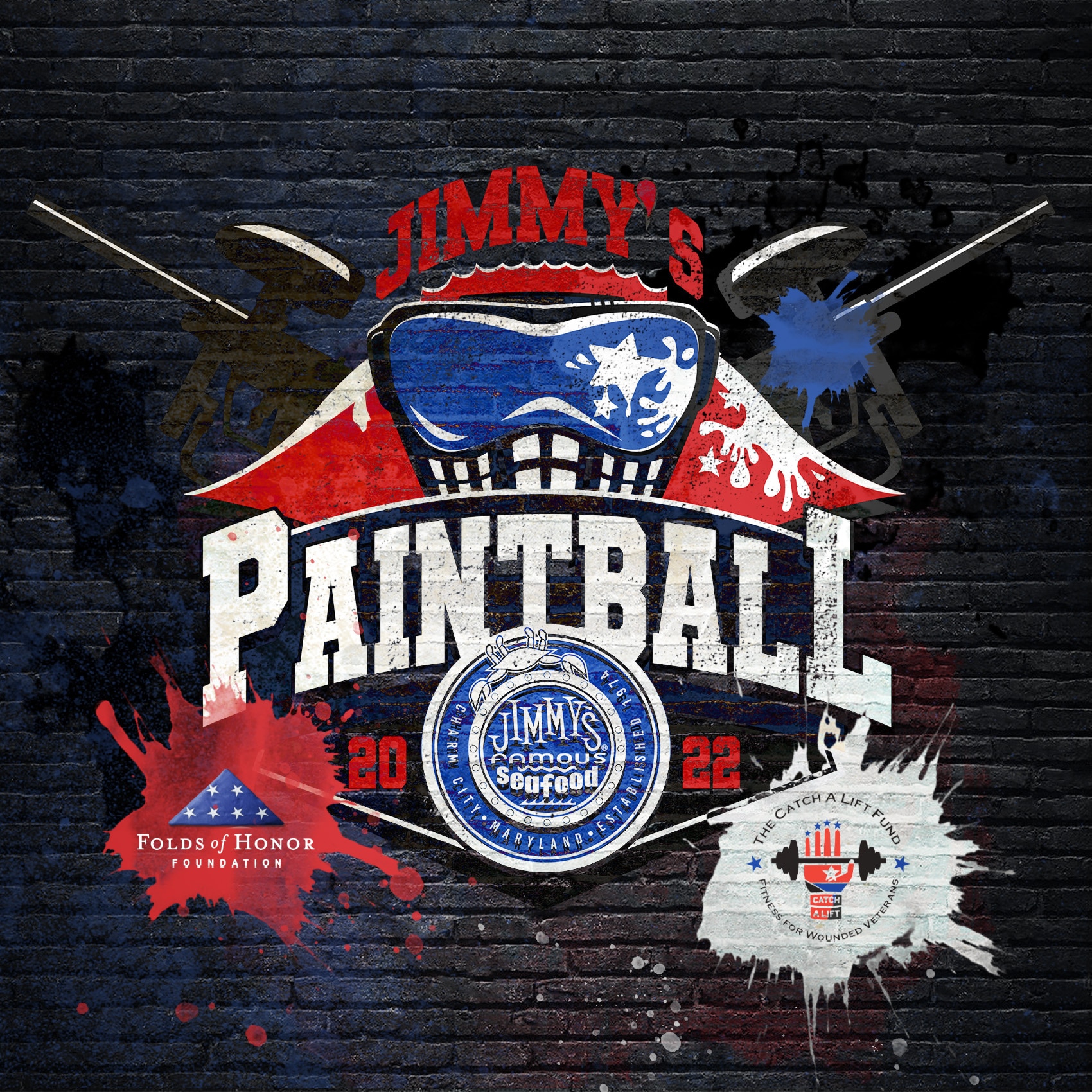 Jimmy's Paintball March-12
$1,000 per team – up to 10 players
March 12th 8am
Two Skill Levels – Top Gun & Fun Gun
For years, our Famous Family has demanded a paintball tournament be added to our annual calendar of events. Well, we heard you – and have found two remarkable charities to benefit from this remarkable concept! To make it even better, we will be honored by the presence of one of the finest heroes in the history of our great country!
The Inaugural Paintball Tournament will benefit Folds of Honor & The Catch A Lift Fund. Folds of Honor is a nonprofit organization that helps provide the families of fallen and disabled service members educational scholarships. Through granted fitness programs nationwide, Catch A Lift is mentally and physically healing veterans one by one.
The event will be hosted by Florent "Flo" Groberg. He served in the War in Afghanistan where, in August 2012, he was severely injured attempting to thwart a suicide bomber. On November 12, 2015, Groberg received the Medal of Honor for his actions.
We will be hosting the event at P3 Paintball in Curtis Bay, Maryland. There will be two skill levels – Top Gun (competitive) and Fun Gun (inexperienced), ensuring anyone who wishes to support our veterans has the ability to do so. The cost to enter a team is $1000, and you may have up to ten members on your squad. Handicaps are welcome for those wishing to compete with less participants.
Included in the cost of admission…
* Commemorative t-shirt
* 500 paintballs
* Guarantee of at least 3 games
* Breakfast provided by Jimmy's Famous Seafood & partnering restaurants.
At 8:00 AM, registration will begin. Flo will address the participants during this time! We will then be treated to a captivating, live rendition of The National Anthem. We will then go over rules and the schedule before the tournament begins at 9:00! The after party will take place at Jimmy's Famous Seafood, featuring award presentations for the top performers!
This is a family-friendly event. ALL ages are welcomed! We will have surprise celebrity appearances, giveaways, and both a professional photographer and videographer on hand for the fun!
Sponsorships are available, and fully tax-deductible. Pricing begins at $250 (Sponsor A Soldier) and climbs to $5000 (Title Sponsorship). If your company's interested in stepping up & becoming part of this new tradition, kindly email info@jimmysfamousseafood.com!
God Bless America!