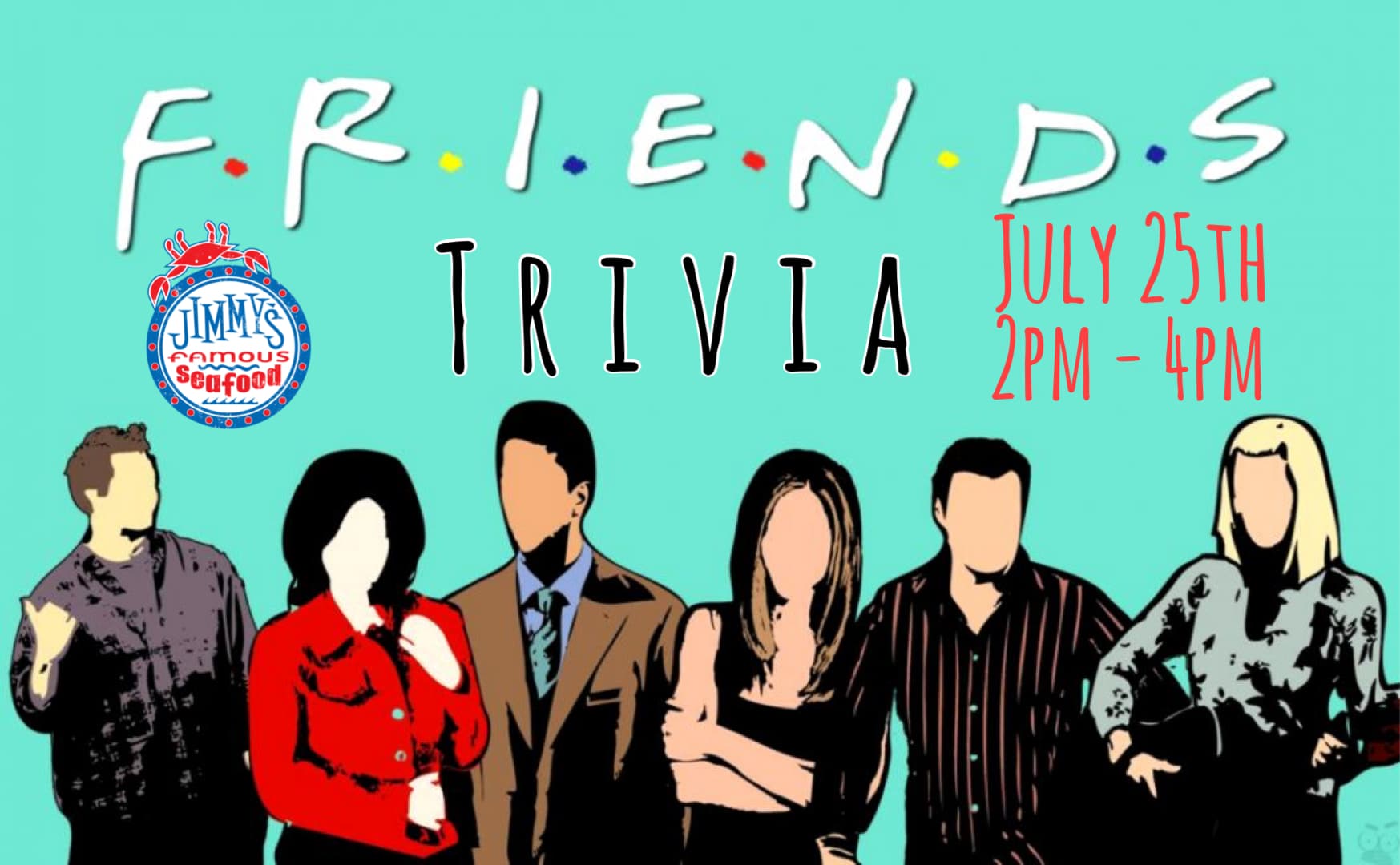 Fresh off the immensely successful reunion show, The Famous has decided to host a thrilling game of Friends Trivia! Test your knowledge of one of television's most popular shows ever in the beautiful, brand new second-floor bar of Jimmy's!
We promise to deliver a Sunday Funday experience you'll remember forever!
We will have food and drink specials based on the show's characters, amazing prizes for the top 3 teams, free shots during the game, and the series will be airing on our screens! Teams will receive bonus points for wearing Friends clothing!
As always, Big Mike will be your host with the most! Team slots are $7 per player, and can range from 2 team members to 10! Lock in your team now, as these themed events always sell out! All ages are welcomed to join the fun!