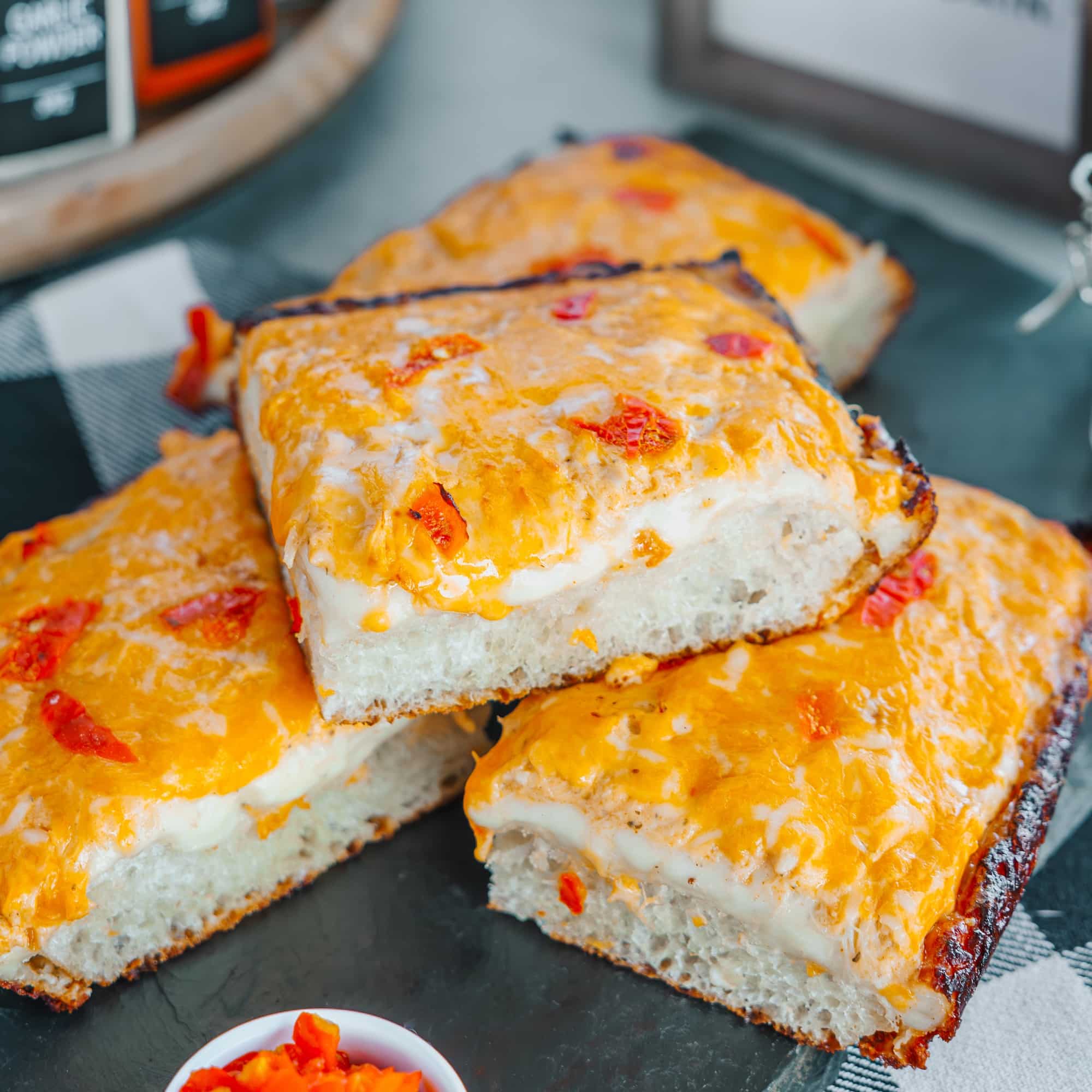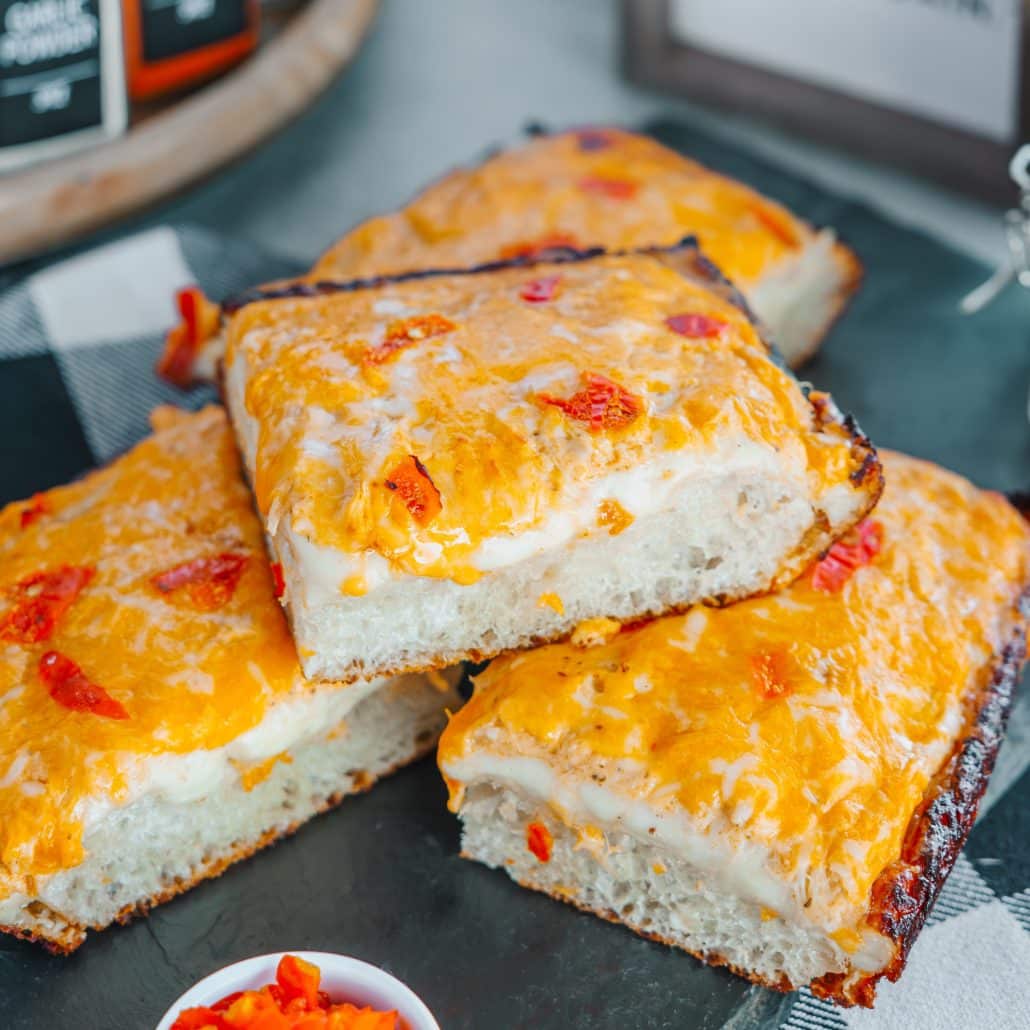 Frank's Pizza and Pasta X Jimmy's – Crabby Detroit – 7×9 inch
Grab a slice of our latest collab with Frank's Pizza & Pasta: A cheesy Detroit style crust smothered with Jimmy's Famous Seafood signature Crab Dip, Monterey Jack Cheese, and zingy Peppadew Peppers. Get ready for the ultimate crispy pie loaded with East Coast flavor.
What is a Detroit Style Pizza? The difference is all in the crust! The fresh dough is double-proofed and stretched by hand to the pan corners. A handful of cheese is laid down prior to other ingredients resulting in a lacy, crispy cheese crust all the way around the edges. Detroit Style = a Big Bite, so we made sure it was a delicious one.
So what does this mean for you?
Convenience + Taste
The flash freezing process allows for a higher quality defrost time. Let the product slack in the fridge for a few hours while you go about your day, and trust us- that crab cake will taste as fresh as if you just ate right here with us at Jimmy's! Traditional freezing compromises that signature taste you love, which was something we weren't willing to accept!
How It Works
The molecules in each product begin to crystallize rapidly during the flash freezing process, instead of traditionally slowly and in between all those essential nutrients and fibers. Rather than sitting for hours gradually becoming cold, this technology allows each product to retain its original nutrients and taste profile! It also prevents moisture from making its way into the packaging, even during the shipping process! So when thawed out again, you can now enjoy a delicious, fresh crab cake, minus what would have traditionally included a puddle of water in the package.
Why Choose Flash Frozen
As much as we'd love to see all of your faces everyday, we know that a large majority of our loyal customers live in other states! To our friends in hotter climates, we understand the frustration with ordering fresh crab cakes, but the climate had caused the product to sweat and lose its true flavor. Flash freezing solves this problem! Never worry about the heat compromising your product again, so now you can enjoy Jimmy's from the comfort of your own home. We call this a win-win situation!
Our new, state-of-the-art Flash Freezing Technology is available for your order today! Only at Jimmy's Famous Seafood.
PDF Instructions
Crab Cakes
Video
Baked or Broiled
Preheat

oven

to 425°.
Reform your crab cakes into a ball or patty shape to ensure the crab cakes do not fall apart while cooking(after all, there isn't much filler)
Place your crab cakes in a

shallow baking pan

Pour

1/2 cup melted butter

over crab cakes.
Pour 2oz of water into the pan
Place the crab cakes in pre-heated oven for 25-30 minutes or until the top is golden brown. Ovens vary.
Dust with

old bay seasoning


Smaller crab balls bake in 8-10 minutes.
Deep Fried
Preheat fryer to 325°
Reform your crab cakes into a ball or patty shape. The crab cakes should be as cold as possible.
Fry crab cakes until golden brown or longer if you like them crunchy.
Check internal temperature to be at least 140°. If it's not, place in a 350° oven for 5 minutes or until desired temperature is reached.