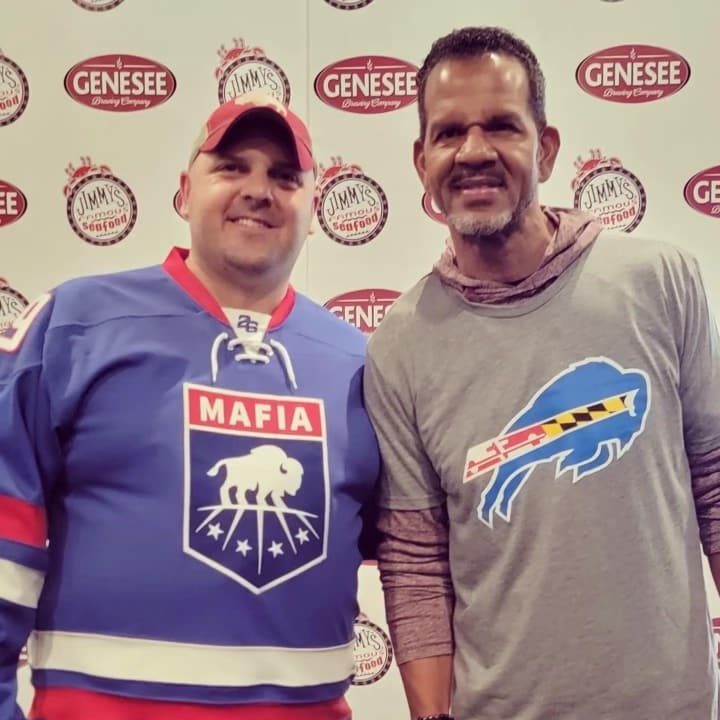 Bills Backers Fundraising Shirt
On Saturday, July 9th, we hosted a crab feast with The Charm City Bills Backers! The event raised over $10,000 for victims of the recent tragedy in Buffalo.
Hall of Famer Andre Reed attended the event as well! We still have shirts from the fundraiser (pictured in the photo), which can be purchased for $30. They will be available until inventory is cleared out, and will be at your home no later than July 20th. Thank you for your support!