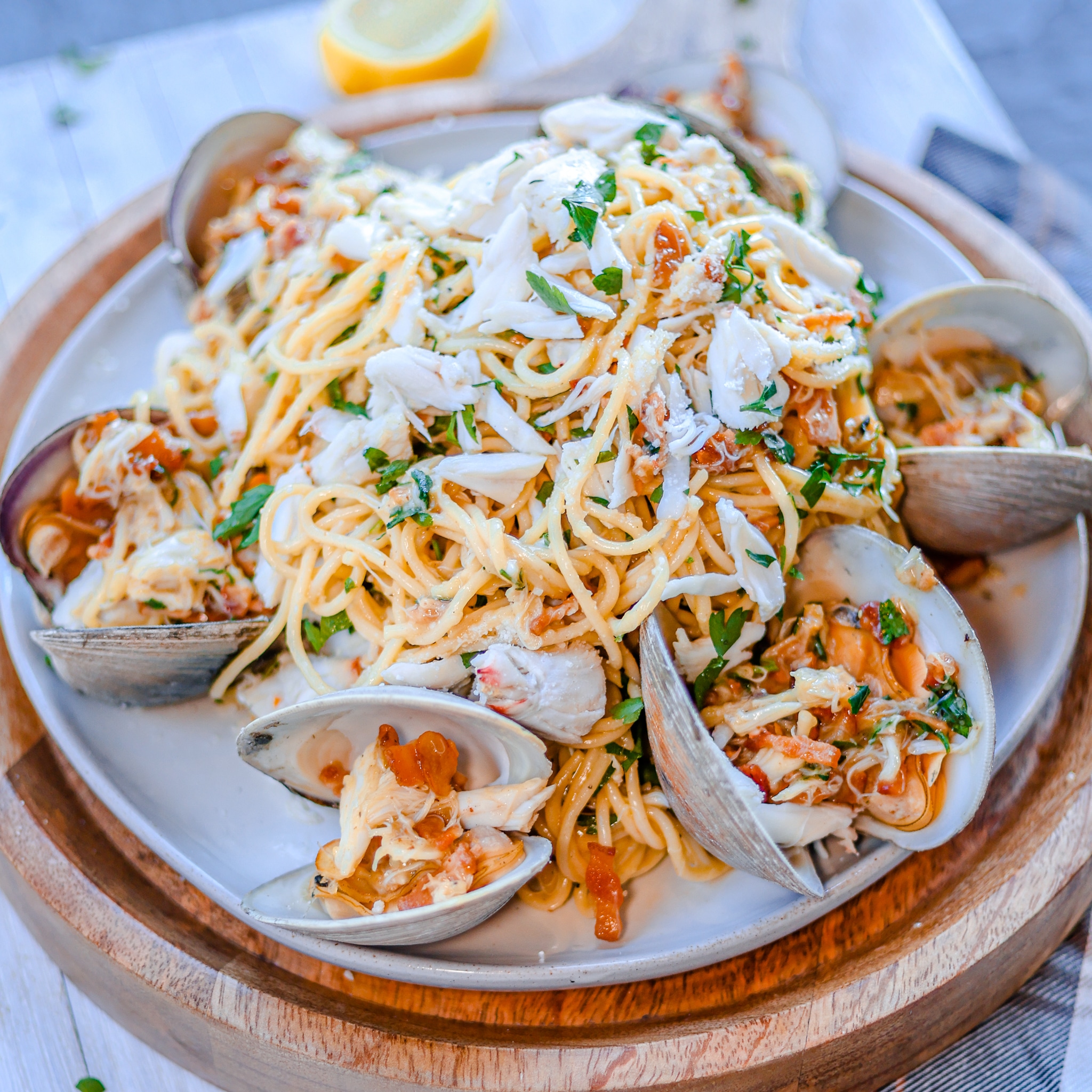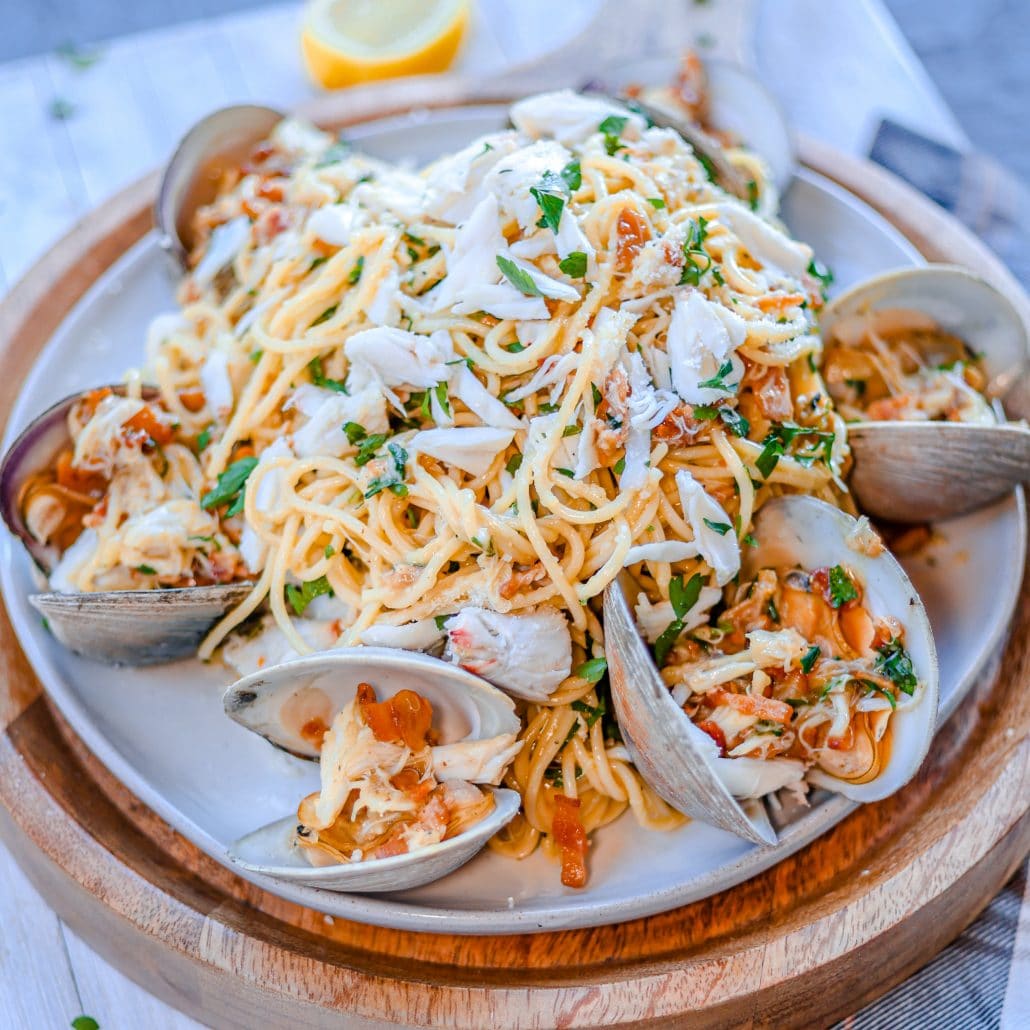 1 dozen top neck clams

1lb jumbo lump crab meat
1lb spaghetti
1/4 cup kosher salt
8 oz bacon, sliced (tip- freeze for one hour before slicing to make it easier)
8 cloves of garlic, sliced
1 egg + 5 yolks
1.5 cup Romano cheese (or Parmesan or pecorino)
1 cup extra virgin olive oil
1/2 cup fresh chopped parsley
In a wide bottomed sauce pot, bring 1 cup of water to a simmer. Add clams and cover to steam until all clams are open, ~5 minutes.

Remove 6 clams from shell and chop roughly, reserve other 6 in shell.

Remove clams from pot, fill 3/4 way up with more water (don't drain, reserve clam juice in pot). Bring to boil.

Season water with 1/4 cup salt and 1/4 cup evoo (this will help keep the pasta from sticking together)

Add pasta and cook to al dente based on box instructions and/or personal preference. Reserve 2 cups pasta water, drain.

In wide bottomed skillet, render bacon over medium heat until crispy, ~5-10 min.

Add garlic and sauté with rendered bacon until lightly roasted and fragrant, 2 minutes more. Add chopped clams, 1/2 of the crab meat, and cooked spaghetti, stir to combine, being careful not to break up lumps of crab meat too much. Remove from heat.

Whisk eggs thoroughly in a mixing bowl with 1 cup of cheese and black pepper to taste (~2tablespoons). Slowly introduce reserved pasta water to warm eggs gradually without scrambling.

Once egg and cheese mixture is warm and smooth, add to pasta in skillet and fold together until a creamy sauce comes together.

Dress and garnish with evoo, parsley, reserved cheese and crab meat.