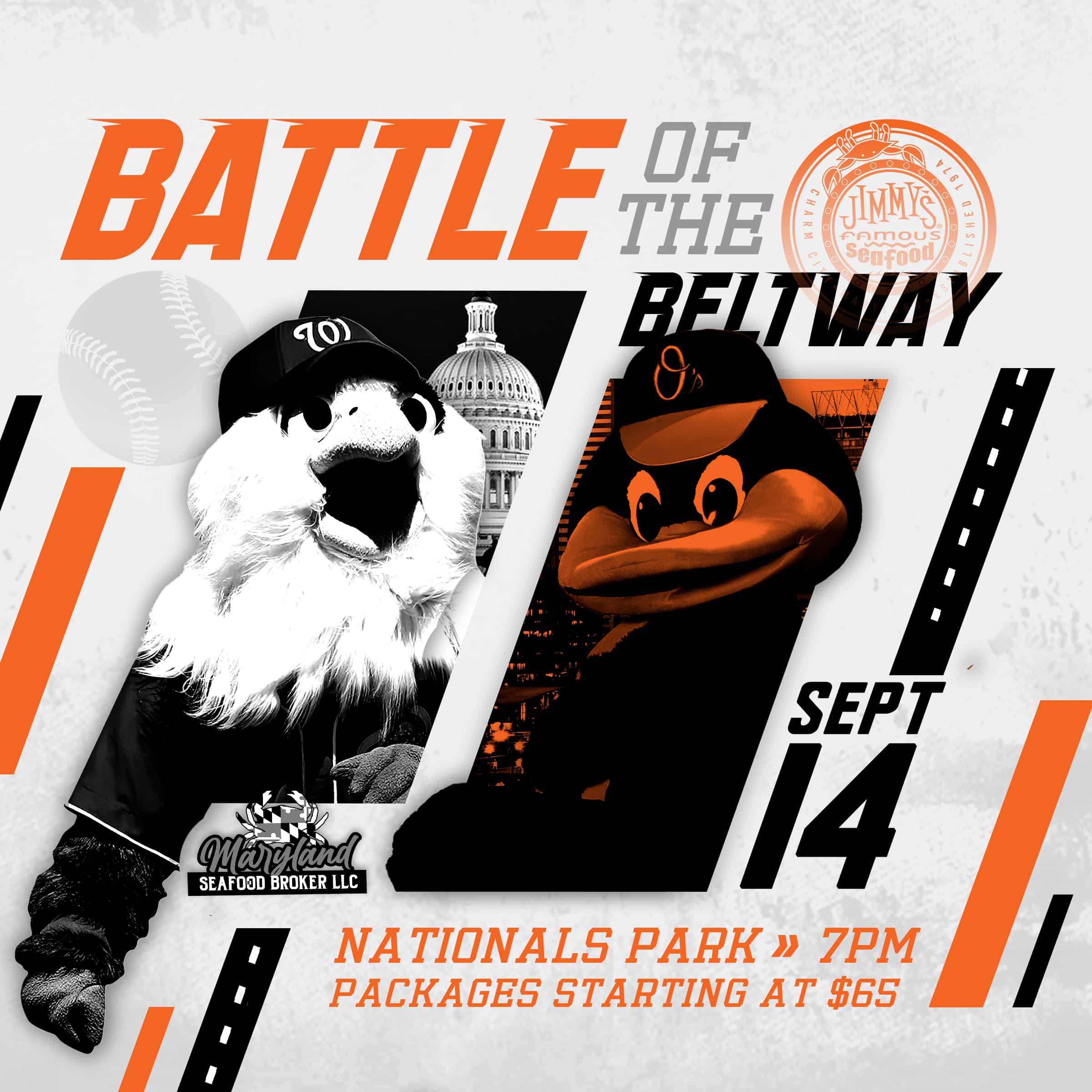 Orioles Vs Nationals Bus Trip Sep-14
The Orioles are enjoying their most exciting season since 2016! Join us as we head to Nationals Park to watch The Birds take on The 2019 World Series Champions in Washington, DC! We're gearing up the bus for a very special mid-week trip to enjoy The Battle of The Beltway, or The MASN Series (whichever you prefer)!
Our final O's Road Trip of The 2022 Season is very family-friendly, and features three different options for you to choose from! All 3 packages will receive a commemorative coozie for the event in addition to all features listed under their respective selections.
The Single – $59
This is our "bus only" option. We will provide transportation for you on our luxury motor coach. The vehicle is loaded with all amenities – including Wi-Fi, power outlets, movies, music, reclining chairs, restroom, and more! We will also provide both alcoholic and non-alcoholic beverages for you to enjoy during the drive! This option is for those who already have tickets to the game!
The Double – $99
This package includes all the perks listed under "The Single" Package. In addition, you will receive a limited-edition "HDEU" Orioles-colored hat. Head Down Eyes Up is country superstar Chase Rice's Clothing Line, and we are the first bar or restaurant in the country to collaborate with him on a crossover! The cap bears the colors of The O's, in addition to The Jimmy's Logo! The Double Package will also secure you an upper level ticket to the game!
The Triple – $119
Enjoy all of the perks of The Double, but upgrade your seat to one in the lower level! This is our most popular package.
While we're at the game, be sure to check out The Jimmy's Famous Seafood location, serving delicious crab cake egg rolls and more!
We will depart Jimmy's at 4:30 PM in order to account for that pesky DC Traffic! Following the game, we will conduct a head count and return to The Famous together. All 50 attendees will be treated to a very special early happy hour, beginning at 2 PM! Take advantage of 2 for 1 beers, 1/2 priced flatbreads, and much more!