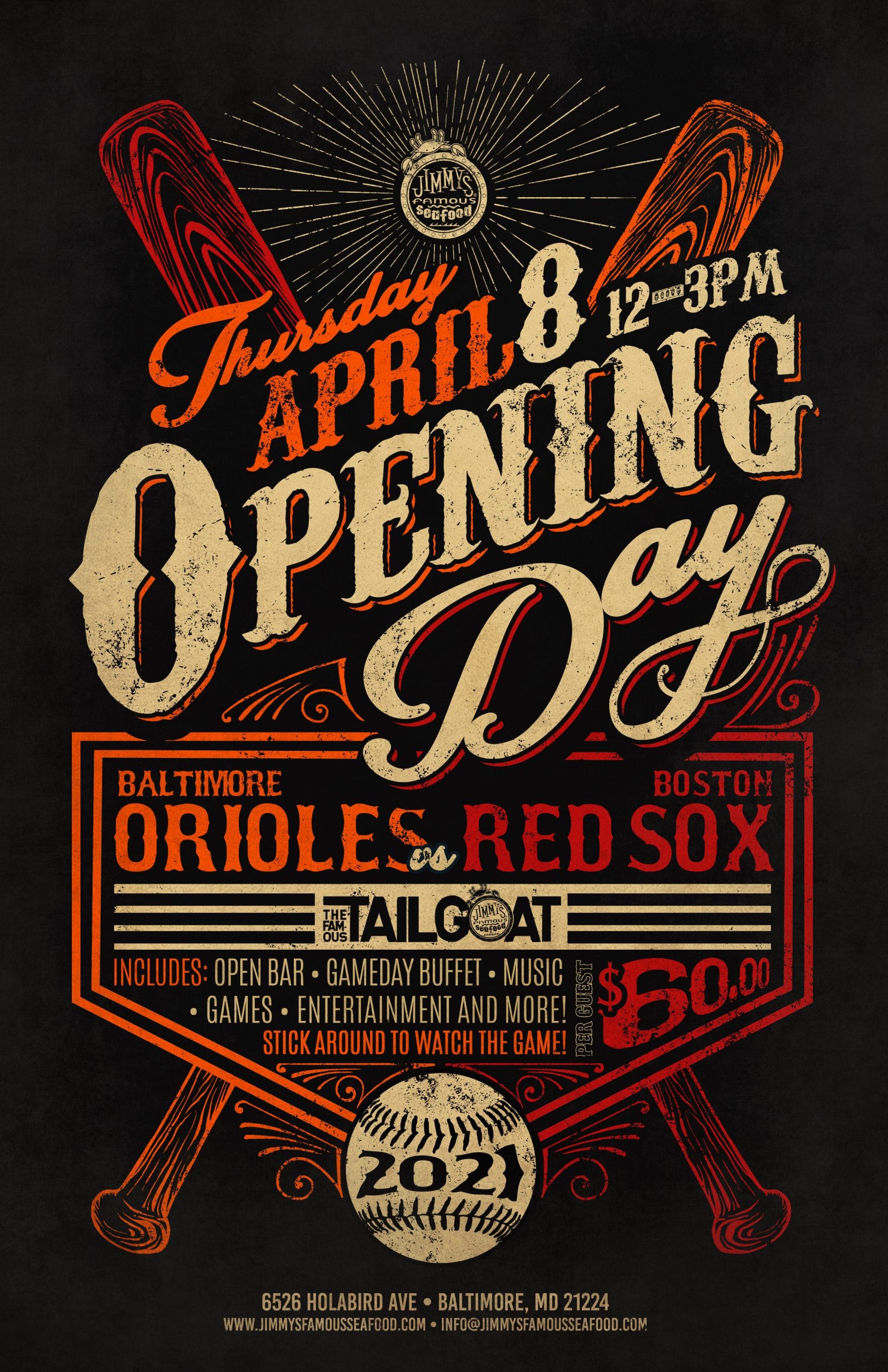 Opening Day TailGOAT April-8
Opening Day is finally back! To celebrate, we've created an amazing, socially distant, and thrilling experience! Join us outdoors at The Famous as we pre-game for the Orioles showdown with Boston!
For only $60, you will receive access to all of the following, and more… ($10 increase day of)
 Premium, top-shelf open bar for 3 hours! As always, we feature only the finest brands! Enjoy Tito's Vodka, Bacardi Rum, Jameson Irish Whiskey, Whiteclaw, Corona, Bud Light, and every other brand you love!
Delicious, extensive ballpark buffet! Our chefs have delicately constructed a masterful array of offering for you to feast on!
Live entertainment! Enjoy your favorite tunes while you soak up the sun and prepare for the return of baseball to Charm City!
Giveaways! Our sponsors and partners will be providing shirts, hats, and more for us to gift to our amazing customers!
Tailgate games! Enjoy cornhole, Jenga, and more exciting experiences!
Free parking for all guests!
The Jameson Irish Whiskey Tailgate Trailer will be on hand for the fun!
All guests are invited to stick around during the game at The Famous! We will be featuring a variety of game day specials!
If you purchased tickets to last season's TailGOAT, and have not received a refund, you may use them for this event!
The fun begins at noon, and ends at 3!