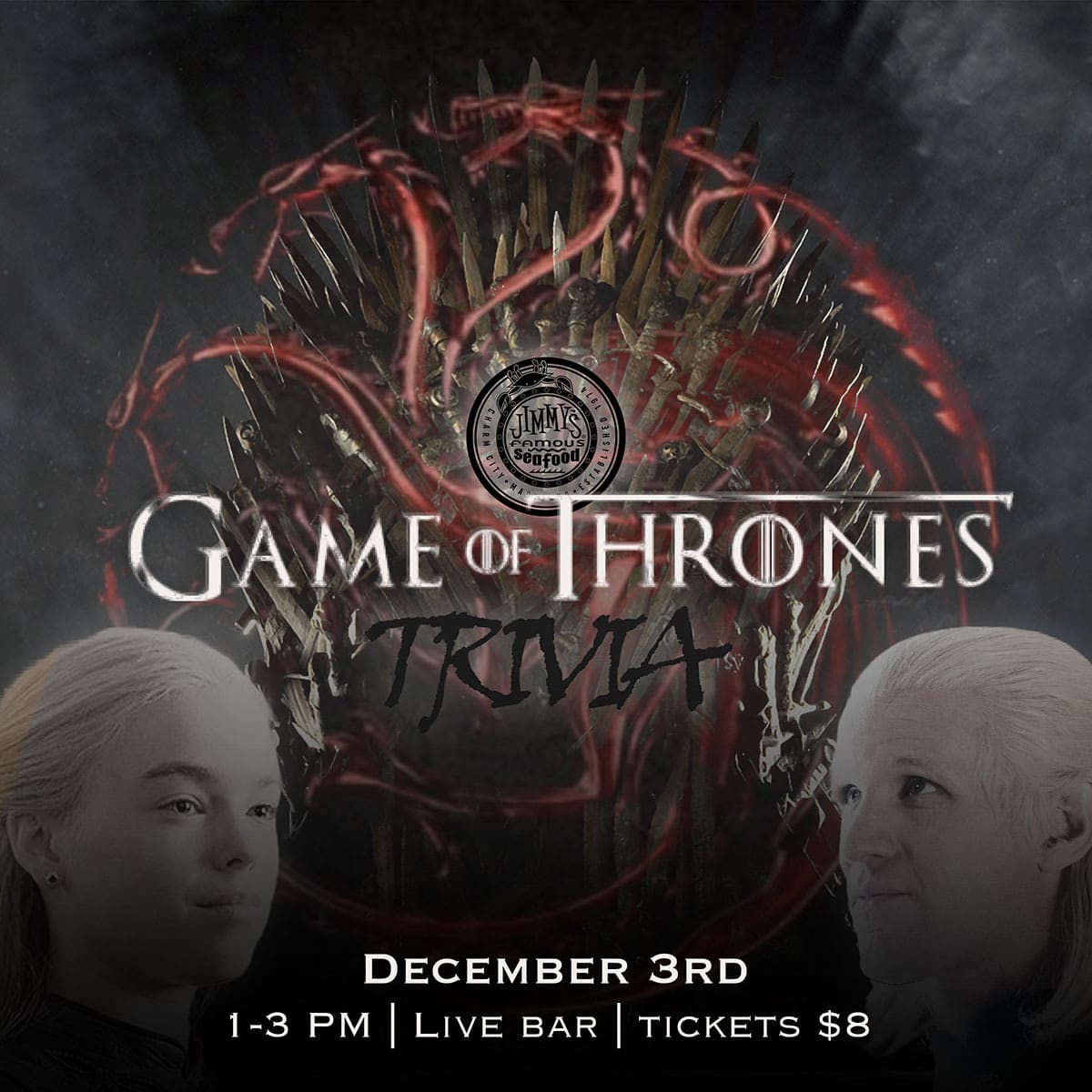 Game of Thrones Trivia - Dec 3rd
You don't have to wait two years to enjoy Game of Thrones again! Join Grand Maester Mike and The Famous Cloaks for a splendid afternoon of Westerosi Trivia!
Send a raven and spread news – we're taking you on an unforgettable 2 hour journey spanning all parts of The Seven Kingdoms! Brush up on your knowledge of the original Game of Thrones HBO series in addition to House of the Dragon, for the stakes will be high!
Your house banner may fly 2-10 members, as you compete to sit The Iron Throne. Top 3 teams will win amazing prizes! All participants will be eligible for free shots (not Milk of the Poppy) during the game!
We will have a very special Thrones-themed menu with new food and drink creations for you to enjoy! Your team will receive bonus points if you wear GoT or HotD (get it?) merchandise. You will receive double bonus points for cosplay! That being said, leave your swords and dragons at home – for it wouldn't get by The CrabsGuard.
This event is family friendly, meaning all ages are welcomed to join.
Cost per participant to enter The King's Feast Day Tourney is $8. We also have a VIP option for $30, which will score you a limited edition "House Famous" t-shirt based on the show, featuring our House Sigil!